5D Black Ultra Gloss Carbon Fibre Vinyl Wrap
300mm x 1520mm
11.8in x 59.8in
Perfect Size for wind mirror, dashboard, vents etc...

Ultra Shining Gloss Carbon Fibre Pattern
- The most real looking carbon fibre vinyl,
give you exactly same looking to the real carbon fibre material.




- Firstly released by Carcar Style LTD on 11st of July 2014
The 5D® is the registered trademark of our latest carbon fibre vinyl range.
The only offical 5D® carbon fibre vinyl supplier in the U.K.
- Self Adhesive
Peel off and stick on
- Air/Bubble Free*This function explained in application method below*
Air drain backing to ensure a smooth application onto the vehicle
- Long Exterior Lifetime (Weatherproof)
last up to 5 to 7 years
- Wide Size Range
Available in the standard 1.52m width, length available from 0.1m to 30m
- Easy to Apply
Please read fitting instructions below.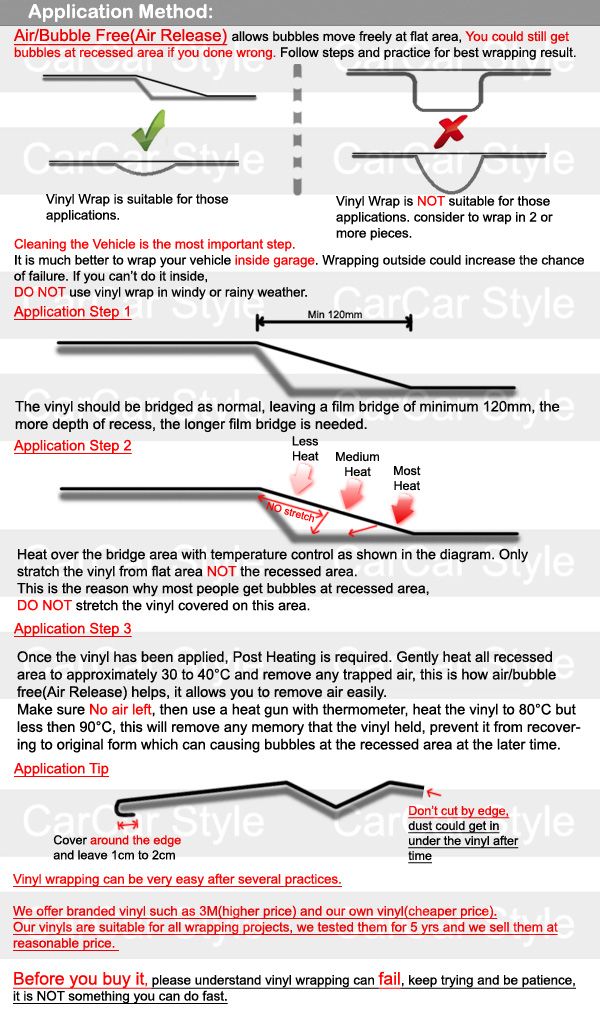 5D Black Carbon Fibre Vinyl 300mm x 1500mm
Brand: CarcarStyle
Product Code: 5D_Black_315
Availability: In Stock